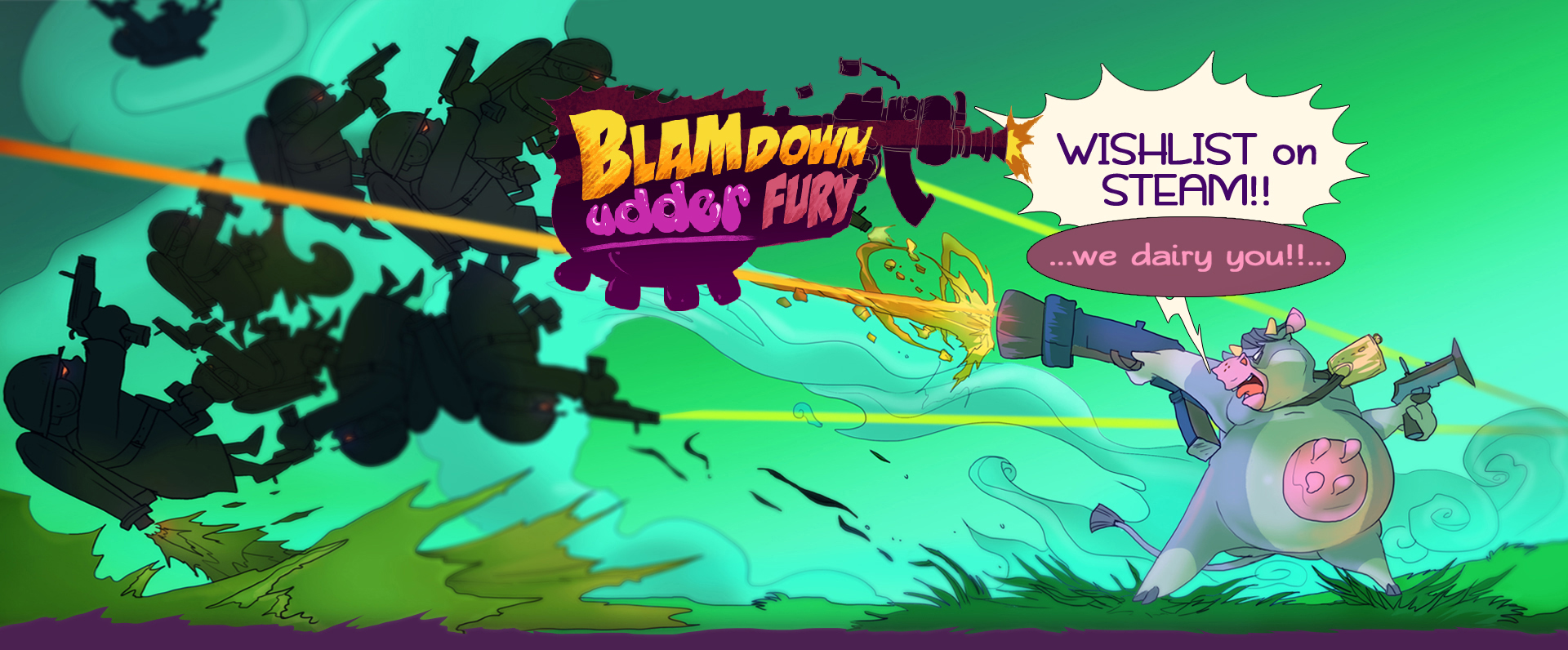 Blamdown Udder Fury - Prototype
A downloadable game for Windows
This is the Alpha version of our current game, the first week prototype we made to try out the concept, and since the 1 week version was fun too we decided to release it for you guys to play too.
Blamdown: Udder Fury is a fast-paced twin stick shooter about a cow with a bazooka and a lust for revenge. It's all about creating chaos, blowing stuff up and having fun. Jump on top of buildings, gun down enemies and blast away tanks with your trusty bazooka!
The trailer shows clips from the full game that is available for wishlisting on Steam right now.

Controls: Gamepad or keyboard and mouse.
Keyboard and mouse
WASD - Movement
Mouse - Aim
LMB - Fire
RMB - Switch weapon
Space - Jump
ESC - Exit
Gamepad
Left stick - Movement
Right stick - Aim
RT - Fire
A - Jump
Y - Switch weapon

If you have any suggestions, feedback, wishes or anything , we'd love to hear from you! Drop a comment below or visit the Steamforum.

Install instructions
Unzip and play